OUR ECOSYSTEM
Join our ecosystem, expand your reach and deliver the best customer experience possible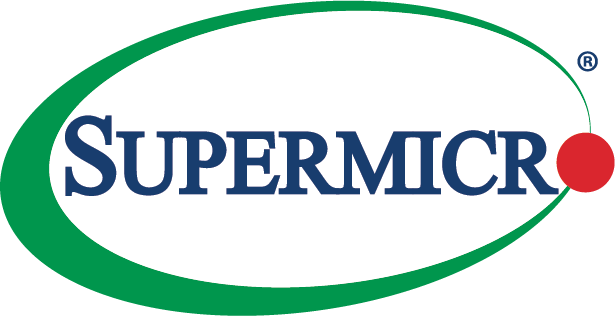 Supermicro
Supermicro a global leader in high-performance, high-efficiency server technology and innovation is a premier provider of end-to-end green computing solutions for HPC, Data Center, Cloud Computing, Enterprise IT, Hadoop/Big Data and Embedded Systems worldwide.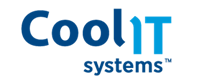 CoolIT
CoolIT Systems provides flexible customization services to its customers, establishing a close relationship and making it easy to achieve the many benefits of liquid cooling, including increased performance output, greater cost savings due to enhanced efficiency, and all the comfort and safety advantages of a quieter environment.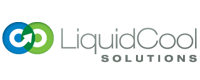 LiquidCool
LiquidCool, Inc. custom designs and manufactures top-tier, high-performance computer systems. These systems use patented liquid submersion cooling technology to remove the main barrier of electronics performance—heat.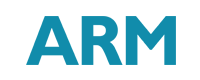 ARM
ARM Holdings is the world's leading semiconductor intellectual property (IP) supplier and as such is at the heart of the development of digital electronic products. Headquartered in Cambridge, UK, and employing over 2,000 people, ARM has offices around the world, including design centres in Taiwan, France, India, Sweden, and the US.

Intel
Intel pushes the boundaries of inovation so their work can make people's lives more exciting, fulfilling and manageable. Their work never stops. They never stop looking for the next leap ahead - in technology, education, culture, manufacturing and social responsibility. And they never top striving to deliver solutions with greated benefits for everyone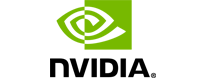 NVidia
NVIDIA is the world leader in visual computing technologies and the inventor of the GPU, a high-performance processor which generates breathtaking, interactive graphics on workstations, personal computers, game consoles and mobile devices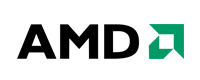 AMD
Advanced Micro Devices, Inc. (AMD) (NYSE: AMD) is an American multinational semiconductor company based in Sunnyvale, California, that develops computer processors and related technologies for commercial and consumer markets. Its main products include microprocessors, motherboard chipsets, embedded processors and graphics processors for servers, workstations and personal computers.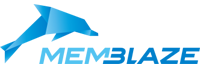 Memblaze
The mission of Memblaze is to make data processing faster and smarter. Traditional storage devices are struggling to adapt to the demand for high speed data processing. Memblaze is committed to tackling this challenge by producing high-performance solid statestorage products and solutions.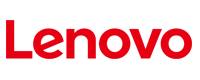 Lenovo
Lenovo is one of the world's leading personal technology companies, producing innovative PCs and mobile internet devices. Now, #286 on fortune 500 list, Lenovo is the world's largest PC vendor and fourth largest smartphone company. At Lenovo, our vision is that Lenovo will create personal devices more people are inspired to own, a culture more people aspire to join and an enduring, trusted business that is well respected around the world.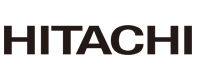 Hitachi
Hitachi provides value-driven services throughout the IT lifecycle, from systems planning to integration, operation and maintenance. Outside of Japan, the company conducts its business through three key subsidiaries, Hitachi Solutions America, Ltd., Hitachi Solutions Europe, Ltd. and Hitachi Solutions (China) Co., Ltd.

Seagate
From protecting treasured family photos and personal music collections, to developing next-generation consumer electronics devices and large enterprise networks, Seagate delivers advanced digital storage solutions to meet the needs of today's consumers and tomorrow's applications.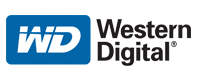 Western Digital
Western Digital's reliable hard drives and solid state drives are just about everywhere that digital information and content is found, from computers to external and portable storage devices, and from digital video recorders in living rooms to sophisticated medical, military, aerospace, manufacturing and telecommunications systems.

Chelsio
Chelsio Communications is a privately-held company headquartered in Sunnyvale, California with design centres located in Austin, Texas and in Bangalore, India. The company is also incorporated in Japan as Chelsio KK with an office in Tokyo. Chelsio is the market and technology leader enabling the convergence of networking, storage and clustering traffic over 10Gb Ethernet.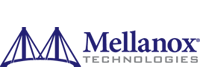 Mellanox
Mellanox Technologies is a leading supplier of end-to-end InfiniBand and Ethernet interconnect solutions and services for servers and storage. Mellanox interconnect solutions increase data center efficiency by providing the highest throughput and lowest latency, delivering data faster to applications and unlocking system performance capability.

Solarflare
Solarflare is the pioneer in high-performance, low-latency 10GbE server networking solutions. Our approach combines hardware and software to deliver high-performance server adapter products and application acceleration middleware for superior performance in a wide range of applications including high frequency trading, high performance computing, cloud computing, storage and virtualized data centres.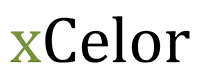 xCelor
xCelor offers products network and server level products to improve trading performance. A family of market feed handlers provides unmatched performance and flexibility for your trading servers. The xPort family of network switches provides replication, multiplexing and patch panel capabilities with unmatched performance.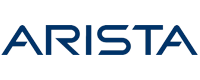 Arista
Arista Networks was founded to pioneer and deliver software-driven cloud networking solutions for large data center storage and computing environments. Arista's award-winning platforms, ranging in Ethernet speeds from 10 to 100 gigabits per second, redefine scalability, agility and resilience.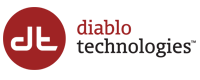 Diablo Technologies
Diablo Technologies has over a decade of experience developing high-performance memory products that solve urgent business problems by wringing more performance out of fewer servers. Diablo's Memory1 is the first product to bring the cost, capacity and power benefits of flash directly to system memory, enabling dramatic reductions in datacenter expenses and significant increases in application productivity.
Atlantis
Atlantis is changing the economics of storage in the modern data center. Atlantis turn traditional approaches upside-down to integrate innovative software with hardware in hyper-converged solutions to fundamentally transform the agility and performance of data center storage.

Exablaze
Exablaze builds unique hardware and network devices that are clean, elegant and simple, designed with one clear objective – minimizing latency. Exablaze products are conceived for use in a wide range of markets, including high performance computing, cloud computing, big data, telecommunications and data centres.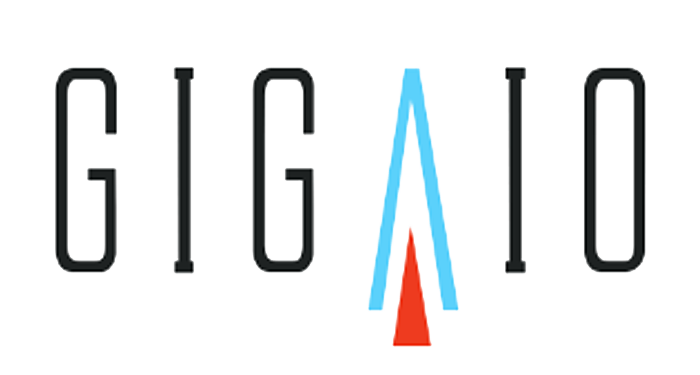 GigaIO
GigaIO develop innovative, high-performance interconnect fabric for computing clusters, with the objective of accelerating large-scale workloads on-demand, using industry-standard technology. GigaIO's unique, patented technology enables you to create a unified, composable infrastructure resulting in breathtaking performance.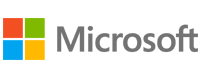 Microsoft
Microsoft are motivated and inspired every day by how customers use their software to find creative solutions to business problems, develop breakthrough ideas, and stay connected to what's most important to them.

Red Hat
Red Hat is at the forefront of open source software development for enterprise IT, with a broad portfolio of solutions for commercial markets. Solutions that provide technology leadership, performance, security, and unmatched value to more than 90% of Fortune 500 compa¬nies. Trusted and innovative solutions preparing them for the future of IT.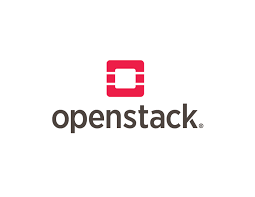 Openstack
OpenStack software controls large pools of compute, storage, and networking resources throughout a datacenter, managed through a dashboard or via the OpenStack API. OpenStack works with popular enterprise and open source technologies making it ideal for heterogeneous infrastructure.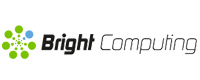 Bright Computing
Bright Computing provides comprehensive software solutions for provisioning and managing HPC clusters, Hadoop clusters, and OpenStack private clouds in your data center or in the cloud.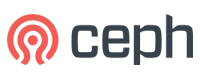 Ceph
Ceph is a distributed object store and file system designed to provide excellent performance, reliability and scalability. Ceph replicates data and makes it fault-tolerant, using commodity hardware and requiring no specific hardware support. As a result of its design, the system is both self-healing and self-managing, aiming to minimize administration time and other costs.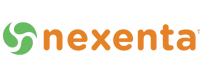 Nexenta
Nexenta® Systems, Inc. is the leader in open source enterprise class storage software solutions. Nexenta's passion for breaking the chains forged by legacy storage products forms our mission statement: Enterprise class storage for everyone.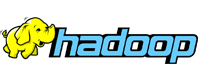 Hadoop
The Apache Hadoop software library is a framework that allows for the distributed processing of large data sets across clusters of computers using a simple programming model. It is designed to scale up from single servers to thousands of machines, each offering local computation and storage.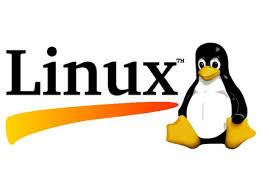 Linux
Linux is a Unix-like computer operating system assembled under the model of free and open source software development and distribution. It is a leading operating system on servers and other big iron systems such as mainframe computers and supercomputers: more than 90% of today's 500 fastest supercomputers run some variant of Linux, including the 10 fastest.

Enmotus
Enmotus's Enterprise Software optimizes application performance and storage capacity by creating fully automated intelligent hybrid volumes. The unique ability to virtualize any storage media outperforms today's caching architectures, eliminates CPU overhead and provides higher usable capacities. The capacity efficient storage layer operates at the speed of the highest performance storage devices but delivers a solution that is up to 1/5th the cost of all-flash/memory tier equivalents.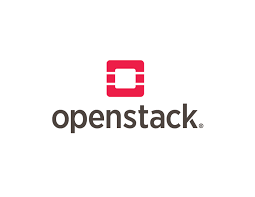 Openstack
OpenStack software controls large pools of compute, storage, and networking resources throughout a datacenter, managed through a dashboard or via the OpenStack API. OpenStack works with popular enterprise and open source technologies making it ideal for heterogeneous infrastructure.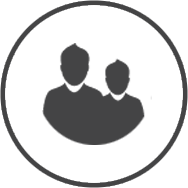 BIOS IT Portal
Already registered?
Login
"At BIOS IT's new integration labs facility, our advanced, green computing solutions can be quickly configured, optimised and validated to accelerate deployment and increase IT efficiency and workflows"
Wally Liaw, SNR. Vice President of Sales, Supermicro